27 Dec 2019    Newsletter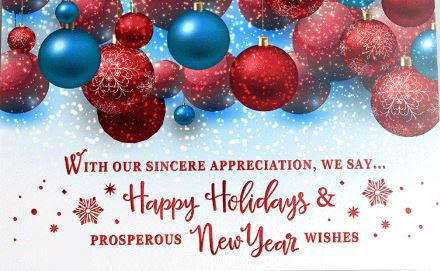 CONFESSION: I helped craft the official lies to sell the war in Afghanistan
Recent Washington Post reporting showed that the conflict in Afghanistan has been an operation of deception, as the war's architects knowingly misled the public about its objectives and progress. The "Afghanistan Papers" were not a revelation to me. I was one of the deceivers.
From July 2009 to March 2010, I served as one of the US Air Force's designees for a nation-building mission, and I witnessed the disconnect between what happened on the ground and the messages the public heard about it. As my team's information operations officer, I played a direct role in crafting those messages. I employed "strategic communication" during events like the 2009 Afghan presidential election and directed embedded reporters to only the sunniest stories, keeping them away from disgruntled troops who might not stick to tidy talking points.
But my job wasn't only to mislead the American public: Our information campaign extended to the Afghan people and to higher-ups within the American military itself.
FISA Courts Need to be Looked Into
We just got a better look at the dirty underbelly of the government's secret intelligence court, and it's bad.
Justice Department Inspector General Michael Horowitz released a long-awaited report that scrutinizes the FBI's investigation into the Trump campaign's ties with Russia.
Many Democrats quickly seized onto the inspector general's finding that the investigation was properly opened as vindication, proving it was not the partisan "witch hunt" the president claims.
The findings, nonetheless, are a scathing indictment of FBI investigative practices. The inspector general found that the FBI committed a litany of errors in efforts to surveil targets. And his examination of internal FBI policies confirmed a shocking lack of basic safeguards, raising profound civil liberties concerns.
Under the Foreign Intelligence Surveillance Act, the government is required to seek permission from a secret intelligence court – known as the Foreign Intelligence Surveillance Court – to spy on Americans for foreign intelligence purposes. For more than 40 years, proceedings in this court have been shrouded in secrecy, authorizing some of the most novel and intrusive surveillance techniques imaginable.
In an entirely one-sided process, judges on this court sign off on classified government surveillance requests impacting countless Americans a year who are never suspected of committing a crime. Typically, no one outside of the government – including defense attorneys in cases involving FISA surveillance – sees these requests, let alone has an opportunity to meaningfully challenge them.
Civil liberties groups, including the American Civil Liberties Union, have long warned that the secretive nature of this process breeds abuse. The inspector general's report further confirms this fact.
Apparently the FISA Court agrees there is a problem.
The secret federal court that approves orders for conducting surveillance on suspected foreign terrorists or spies issued a strong and highly unusual public rebuke to the FBI, ordering the agency to say how it intends to correct the errors revealed last week by a Justice Department report on one aspect of the FBI's investigation of Trump's 2016 campaign.
Movie Assignment

Remember, this month's film review; I assign a film to watch each month—and give you a link to it; you're invited to email in your comments—and we'll review it on the last show of the month.  Share the link with your friends or tell them that they can find the link on the Blog section of FrontlinesOfFreedom.com.

The movie for this month is: Florence Nightingale

The password to view it is "Florence"
PONDERABLE
"The liberty of the Press is called the Palladium of Freedom which means, in these days, the liberty of being decieved, swindled, and humbugged by the Press and paying hugely for the deception."  Mark Twain
Frontlines of Freedom Sponsors:
These great folks advertise on-air during our show.
Please support them as they support veterans and Frontlines of Freedom.

HelpVet.Net

Empowering service members, veterans, their families, survivors and the entire military community with a wide variety of benefits, resources & company discounts.

MDV ~ A SpartanNash Company

We Exist to Serve America's Heroes

Our products bring a piece of home to wherever military personnel are stationed.

Honor and Remember

Proudly supported by SpartanNash

Our mission is to perpetually recognize the sacrifice of America's military fallen service members and their families.

SpartanNash
A value-added wholesaler that supplies more than 2,100 independent grocery stores throughout the U.S.

They also operate more than 140 corporate supermarkets in 8 states.
Features
Hand Signs at the Army-Navy Game
Defense Secretary Mark Esper has expressed his concerns that white power symbols may have been flashed by cadets and midshipmen at the Army–Navy football game Dec. 14, but is leaving it to the academies — for now — to sort out whether discipline is warranted.
However, Esper said all forms of white power, hate and racism have no place in the military, and those who violate the rules could be subject to punishment under the Uniform Code of Military Justice.
"There is no room whatsoever for anybody to have — to be — to be a white nationalist or to be a member of any hate group whatsoever or harbor anything like that," Esper told defense reporters.
Esper said it was his understanding that "displays were made" by some cadets and midshipmen at the game that might be considered white power gestures.
"I also understand that both academies are investigating these. And we'll see what comes out," said Esper, a 1986 West Point graduate.
By the way, my family uses that sign as a way of saying "good" or "ok" and my def brother in law taught me American Sign Language.  That symbol is the ASL sign for the number "9".  That "hand sign" has lots of meanings—let's find something more specific to freak out about.
Oh!  It turned out to be an innocent hand game.
Young Troops Smoking
The national age limit to buy tobacco products would increase to 21 for civilians and service members alike in the latest version of Congress' spending package, which is expected to be passed soon.
Lawmakers announced an inclusion of the provision, which does not make an exemption for military, in a joint press release.
"In recognition of tobacco's history in our states and aware of the threat that all tobacco products pose now and for future generations," McConnell said in a release in May, "we introduced legislation to raise the national age of purchase to 21. We've heard from countless parents who have seen the youth vaping crisis firsthand, and together, Senator Kaine and I are addressing this public health crisis head-on."
So far, 52 people have died in the US from an e-cigarette- or vaping-related illness and 2,409 people have been hospitalized, the Centers for Disease Control reported on Dec. 10.
The most recent data from the CDC on military smoking rates is almost five years old, but it shows between 2011 and 2015, smoking rates among service members went down: in the Army, rates dropped from 27% to 15%; in the Air Force, 17% to 9%; in the Marine Corps, 31% to 21%; and in the Navy, 24% to 14%.
You may remember that the voting age was reduced from 21 to 18 because there was a draft and if an 18-year-old could fight for his country, he should be able to vote.  Now, but no to smoke?
China and American Research
The Chinese authorities are pursuing a comprehensive, well-organized and well-funded strategy to abuse the open and collaborative research environment in the US to advance their economic and military expansion at our expense.
But now US research institutions are finally waking up to Beijing's efforts to recruit American scientists for China's benefit. The H. Lee Moffitt Cancer Center & Research Institute announced the forced resignations of its chief executive and president, Alan List; Vice President Thomas Sellers; and four researchers. In a news release, the center said the employees committed compliance and conflict-of-interest violations.
Specifically, the researchers didn't reveal that they had been recruited and paid by the Chinese government under its "Thousand Talents" program, a massive effort controlled by the Chinese Communist Party to recruit foreign scientists for its own purposes.
A Lesson from West Point
Psychologist Angela Duckworth conducted the most famous study of quitting. She sought to predict which incoming freshmen would drop out of the US Military Academy's basic‑training‑cum‑orientation, traditionally known as "Beast Barracks."   It turns out that money alone won't keep start talent from jumping ship.
A WWII POW's Story                 
One of my West Point classmate's wife's Uncle was a POW in Germany.  He never talked about his experiences until he was interviewed by a local TV station about 15 years ago. They would visit him on occasions and the subject never came up until after the interview. Fascinating story.
Good News for Gun Owners
Gun Owners just got the best news as Supreme Court helps strike down this law.
Army-Navy Spirit
Every year, Army cadets and Navy midshipmen spend hours or weeks making spirit videos to taunt the opponent during the week before the annual Army-Navy game.
Once the game is over, most of us never think about them again. This year, we decided to go back and resurface some of the finest spirit videos from the last decade. No matter which side you're on, these videos feature some sick burns.
In-Flight Relief
The Navy has invested $1 million in devices and uniforms that help pilots relieve themselves in-flight — and it wants to spend $2 million more to complete the effort.
One of the goals of the initiative was to provide female jet pilots with a practical way to urinate on missions that can stretch on for hours with limited mobility, officials said.
Re-screening Saudi Students
The Pentagon has completed re-screening all Saudi students in US military training programs following a deadly Dec. 6 shooting rampage at Naval Air Station Pensacola, Defense Department officials announced.
No indications of additional threats have surfaced, they said.
Moving forward, DoD plans to increase vetting practices for Saudi Arabian and other foreign nationals in training at military bases in the US, including checks of their social media posts.
The recent screenings included about a dozen friends of 21-year-old Saudi Royal Air Force 2nd Lt. Mohammed Saeed Alshamrani, who was shot to death by a sheriff's deputy after killing three and injuring eight others in a classroom building at NAS Pensacola.
In a statement read in a conference call with reporters, Garry Reid, the director for Defense Intelligence, said the department ran all of the approximately 850 Saudi students currently in military training in the US through databases and found "no information indicating an immediate threat scenario."
However, a senior defense official, speaking on background, cautioned that a threat may still exist that was not turned up in the check.
Cadets Earn Scholarships
Several US Military Academy cadets have been selected to receive prestigious scholarships allowing for continued academic study following graduation and commissioning in May from the Schwarzman Scholar Program and the Marshall Foundation.
Each new cohort of Schwarzman Scholars joins a global network of the world's most talented young leaders, helping to build stronger links between China and a rapidly changing world. This scholar experience is anchored in a rigorous and innovative Master of Global Affairs degree at Tsinghua University, one of the country's leading universities.
The Marshall Scholar program is a postgraduate opportunity funded by the British government for intellectually distinguished young Americans to study abroad at a university in the United Kingdom, in any field of study. The goal of the program is to strengthen the relationship between the two countries for the good of mankind.
Schwarzman Scholars: Deanna Edgar, Jewett City, Conn.; Samuel Reichenthal, Ellicott City, Md; and Haley Watson, Jefferson City, Mo.
Marshall Scholar: Lynne Mooradian, Hanover, Pa.
www.marshallscholarship/org and www.schwarzmanscholars.org
Socialism is a Really, Really BAD Idea
Sen. Rand Paul just wrote a book, "The Case Against Socialism."
I thought that case was already decided, since socialist countries failed so spectacularly.
But the idea hasn't died, especially amongst the young.
"Hitler's socialism, Stalin's socialism, Mao's socialism. You would think people would have recognized it by now," says Paul.
Paul echoes Orwell in likening socialism to "a boot stamping on the human face forever" and warning that it always leads to violence and corruption.
"You would think that when your economy gets to the point where people are eating their pets," says Paul, contemplating the quick descent of once-rich Venezuela, "people might have second thoughts about what system they've chosen."
That's a reference to the fact that Venezuelans have lost weight because food is so hard to find.
"Contrast that with (the country's) 'Dear Leader' Maduro, who's probably gained 50 pounds," Paul observes. "It really sums up socialism. There's still a well-fed top 1%; they just happen to be the government or cronies or friends of the government."
Naturally, American socialists say our socialism will be different.
"When I talk about democratic socialism," says Sen. Bernie Sanders, "I'm not looking at Venezuela. I'm not looking at Cuba. I'm looking at countries like Denmark and Sweden."
Paul responds, "They all wind up saying, 'The kinder, gentler socialism that we want is Scandinavia … democratic socialism.' So, we do a big chunk of the book about Scandinavia."
Paul's book is different from other politicians' books. Instead of repeating platitudes, he and his co-author did actual research, concluding, "It's not true that the Scandinavian countries are socialist."
Scandinavia did try socialist policies years ago but then turned away from socialism. They privatized industries and repealed regulations.
Denmark's prime minister even came to America and refuted Sanders' claims, pointing out that "Denmark is far from a socialist planned economy."
In fact, in rankings of economic freedom, Scandinavian countries are near the top.
Russian Subs Active
The Navy is seeing a surge in Russian submarine activity, and it's posing new challenges to the US and our NATO allies, a top US admiral overseeing missions in Europe said.
The US Navy is doing more in the undersea domain, Adm. James Foggo, commander of US Naval Forces Europe and Africa, told reporters, as submarine competition with Russia heats up.
"This has been one of the busiest years that I can remember, and I've been doing this since 1983," he said. "… Russia has continued to put resources into their undersea domain. It's an asymmetric way of challenging the West and NATO alliance and actually they've done quite well."
Russia this fall held a major submarine exercise in the Atlantic. The goal, according to a report from the Barents Observer — Europe's northernmost English-Russian news outlet — was for at least eight nuclear-powered subs to get as far out into the North Atlantic without detection.
"Such maneuvers haven't been seen from the Northern Fleet since the days of the Cold War," the Barents Observer reported.
Marines and the French Fourragere
US Marines and Sailors with 3rd Battalion, 6th Marine Regiment, 2nd Marine Division conduct a French Fourragere ceremony at Camp Lejeune, North Carolina, Dec. 6, 2019. The country of France awarded the French Fourragere to the Marines and Sailors of the 5th and 6th Marine Regiments in 1918 for their heroism and bravery in the battles of Belleau Wood, Soissons, and Champagne during WWI. To this day, the 5th and 6th Marine Regiments are the only U.S. service members authorized to wear the Fourragere.
Wise Words
Retired Navy CAPT Joe John has done many things in his life; I've asked him to share a few words of wisdom with us:
Civil War History
Here are some questions on the Civil War; we'll post the answers in the next newsletter.
Here are the new questions:
New Questions.
1.Robert E. Lee was a graduate of what college?
2. Lee was offered command of what army—but he declined it?
3.Where did Lee stand on slavery (for or against)?
Here are the answers to the last issue's questions:
1. Where is Gettysburg?  In Pennsylvania
2. What major event happened there?  The Battle of Gettysburg was the turning point of the Civil War.
3. Who spoke there saying, "The world will little note nor long remember what we say here…"?
President Abraham Lincoln in his Gettysburg Address, speaking at the cemetery that was created there to bury the thousands of dead soldiers.  It's interesting that many have forgotten the battle there, but Lincoln's Gettysburg Address is one of the most famous speeches in US history.
Military Music
The 8th of November  — The Vietnam War
Frontlines of Freedom Gear
If you'd like to have a Frontlines of Freedom shirt or hat or whatever, we do have it for you.  Check our store at   http://fof.logoshop.com/
Two quotes to consider.
The true soldier fights not because he hates what is in front of him, but because he loves what is behind him.
G.K. Chesterton
Battles are won by slaughter and maneuver. The greater the general, the more he contributes in maneuver, the less he demands in slaughter.
Winston S. Churchill
Programming:  You'll want to tune into the show (live or by podcast)
28 Dec – 3 Jan : Richard Thompson, the CEO and Lead Council for the Thomas More Law Center will discuss the Impeachment of President Trump; we'll discuss the crimes the president is charged with.  Then US Ambassador to Germany, Richard Grenell, will discuss NATO.  We'll learn about the Johnson-Brower foundation that helps veterans, and we'll review the Movie of the Month.
4-10 Jan: Retired Marine General Arnold Punaro will look back at 2019 and forward at 2020.  Mid-east expert Leah Gilbert will discuss our so-called ally, Turkey.  And we'll review the bowl games in which the Navy and Air Force played.
Advertising on Frontlines of Freedom's Website and Newsletter:
We encourage you to patronize our advertisers; they are keeping Frontlines of Freedom alive and well.  You can advertise on-air (as a show sponsor) or only on our website and in this newsletter.  If you or someone you know would like to advertise on Frontlines of Freedom please contact me at denny@frontlinesoffreedom.com.
| | | |
| --- | --- | --- |
| | Â | |
Steenstra's Windmill Cookies by Cookies Unique   The best almond windmill cookies you'll ever eat! Plus, Cookies Unique also bakes cookies with a company logo on the cookie and a company message on the box. A delicious promotional item, and a good value.     cookiesunique.net
Culver CPA Group, CPAs and Business Advisors.  We go beyond the numbers. Two locations to serve you.  Grand Rapids: 616-456-6464.  Wyoming: 616-257-01009.  CulverCPAGroup.com
Humor
My mom is a German Jew.  Here's some Jewish Humor.
* I just got back from a pleasure trip.
I took my mother-in-law to the airport.
* Someone stole all my credit cards, but I won't be reporting it.
The thief spends less than my wife did.
* We always hold hands.
If I let go, she shops.
* My wife and I went back to the hotel where we spent our wedding night; only this time I stayed in the bathroom and cried.
* My wife and I went to a hotel where we got a waterbed.
My wife called it the Dead Sea.
* She was at the beauty shop for two hours.  That was only for the estimate.
She got a mudpack and looked great for two days.
Then the mud fell off.
* The Doctor gave a man six months to live.
The man couldn't pay his bill, so the doctor gave him another six months.
* The Doctor called Mrs. Cohen saying,
"Mrs. Cohen, your check came back. "
Mrs. Cohen answered, "So did my arthritis!"
* Doctor: "You'll live to be 60!"
Patient: "I am 60!"
Doctor: "See! What did I tell you?"
* Patient: "I have a ringing in my ears."
Doctor: "Don't answer!"
* A drunk was in front of a judge.
The judge says, "You've been brought here for drinking."
The drunk says "Okay, let's get started."
* Why do Jewish divorces cost so much?
They're worth it.
*There is a big controversy on the Jewish view of when life begins.
In Jewish tradition, the fetus is not considered viable until it graduates from medical school.
*Q: Why don't Jewish mothers drink?
A: Alcohol interferes with their suffering.
*A man called his mother in Florida ,
"Mom, how are you?"
"Not too good," said the mother. "I've been very weak."
The son said, "Why are you so weak?"
She said, "Because I haven't eaten in 38 days."
The son said, "That's terrible. Why haven't you eaten in 38 days?"
The mother answered, "Because I didn't want my mouth to be filled with food if you should call."
*A Jewish boy comes home from school and tells his mother he has a part in the play.
She asks, "What part is it?"
The boy says, "I play the part of the Jewish husband."
The mother scowls and says, "Go back and tell the teacher you want a speaking part."
*Short summary of every Jewish holiday:
They tried to kill us. We won. Let's eat.
*Did you hear about the bum who walked up to a Jewish mother on the street and said, "Lady, I haven't eaten in three days."
"Force yourself," she replied.
*Q: What's the difference between a Rottweiler and a Jewish mother?
A: Eventually, the Rottweiler lets go.
A Couple Interesting Photos – and A Funny One Too
This inflatable mattress turns the back of your car into a bed
Trash cans in Copenhagen are angled so that cyclists can throw their trash while cycling.
Listen to Frontlines of Freedom every week on these great radio stations:
---
Station
Freq.
Band
City
State
Day(s)
Time(s)
Time
Zone
WANI
1400
AM
Auburn
AL
Saturdays
9pm-11pm
CT
WANI
98.7
FM
Auburn / Opelika
AL
Saturdays
9pm-11pm
CT
WKUL
92.1
FM
Cullman
AL
Sundays
8pm-10pm
CT
WKUL
97.9
FM
Cullman
AL
Sundays
8pm-10pm
CT
WFPA
1400
AM
Fort Payne
AL
Saturdays
10am-12pm
CT
WACV
93.1
FM
Montgomery
AL
Sundays
11am-1pm
CT
KVNT
1020
AM
Anchorage
AK
Saturdays
8am-10am
AKT
KVNT
92.5
FM
Anchorage
AK
Saturdays
8am-10am
AKT
KDJI
1270
AM
Holbrook
AZ
Sundays
1pm-3pm
MST
KVWM
970
AM
Show Low
AZ
Sundays
1pm-3pm
MST
KURM
100.3
FM
Fayetteville / Gravette
AR
Saturdays
3pm-5pm
CT
KURM
790
AM
Fayetteville / Rogers
AR
Saturdays
3pm-5pm
CT
KFPW
1230
AM
Fort Smith
AR
Sundays
3pm-5pm
CT
KFPW
96.7
FM
Fort Smith
AR
Sundays
3pm-5pm
CT
KDXE
101.1
FM
Little Rock
AR
Saturdays
5pm-7pm
CT
KUHL
106.3
FM
Los Alamos
CA
Saturdays
10am-12pm
PT
KPRL
1230
AM
Paso Robles
CA
Saturdays
2pm-4pm
PT
KCNR
1460
AM
Redding
CA
Sundays
5pm-6pm
PT
KNCO
830
AM
Sacramento
CA
Sundays
4pm-6pm
PT
KVTA
1590
AM
Santa Barbara
CA
Sundays
8:30am-9am
PT
KUHL
1440
AM
Santa Maria
CA
Saturdays
10am-12pm
PT
KRDO
1240
AM
Colorado Springs
CO
Sundays
9pm-11pm
MT
KRDO
105.5
FM
Colorado Springs
CO
Sundays
9pm-11pm
MT
KRFD
100.1
FM
Fleming
CO
Sundays
10am-12pm
MT
WGCH
1490
AM
Stamford / Norwalk
CT
Saturdays
7pm-8pm
ET
WGMD
92.7
FM
Rehoboth Beach
DE
Sundays
4pm-6pm
ET
WWRC
570
AM
Washington
DC
Saturdays
4pm-6pm
ET
WYOO
101.1
FM
Panama City
FL
Saturdays
4pm-6pm
CT
WLSS
930
AM
Sarasota / Bradenton
FL
Saturdays
2pm-4pm
ET
WLSS
93.7
FM
Sarasota / Bradenton
FL
Saturdays
2pm-4pm
ET
WLSS
103.1
FM
Sarasota / Bradenton
FL
Saturdays
2pm-4pm
ET
WGUL
860
AM
Tampa / St. Petersburg
FL
Sundays
1am-3am
ET
WGKA
920
AM
Atlanta
GA
Sundays
11pm-1am
ET
KUSG
1350
AM
Agana
GU
Sundays
9pm-11pm
CT
KUSG
93.3
FM
Agana
GU
Sundays
9pm-11pm
CT
KUSG
104.3 HD3
FM
Agana
GU
Sundays
9pm-11pm
CT
KBAR
1230
AM
Burley / Twin Falls
ID
Saturdays
4pm-6pm
MT
KBRV
92.7
FM
Montpelier
ID
Sundays
3pm-5pm
MT
KBRV
800
AM
Soda Springs
ID
Sundays
3pm-5pm
MT
WRPW
92.9
FM
Bloomington
IL
Sundays
5am-6am
CT
WRTL
1610
AM
Carbondale
IL
Saturdays
9pm-11pm
CT
WJIL
1550
AM
Jacksonville
IL
Sundays
11pm-12am
CT
WTRH
93.3
FM
Ramsey
IL
Saturdays
5am-6am &
10pm-11pm
ET
WFDM
95.9
FM
Indianapolis / Franklin
IN
Saturdays
10pm-12am
ET
WXLW
950
AM
Indianapolis
IN
Saturdays
10pm-12am
ET
WSHY
1410
AM
Lafayette
IN
Sundays
6am-8am
ET
WSHY
104.3
FM
Lafayette
IN
Sundays
6am-8am
ET
KRMR
105.7
FM
Hays
KS
Sundays
10pm-12am
CT
KNNS
1510
AM
Larned
KS
Sundays
10pm-12am
CT
KSCB
1270
AM
Liberal
KS
Sundays
4pm-6pm
CT
KSAL
1150
AM
Wichita / Salina
KS
Sundays
5am-7am
CT
KKLE
1550
AM
Wichita / Winfield
KS
Saturdays
4pm-6pm
CT
WZXI
1280
AM
Lancaster
KY
Saturdays
11am-1pm
ET
WZXI
94.1
FM
Lancaster
KY
Saturdays
11am-1pm
ET
WZXI
95.5
FM
Lancaster
KY
Saturdays
11am-1pm
ET
WVLK
590
AM
Lexington
KY
Sundays
2pm-4pm
ET
WVLK
97.3
FM
Lexington
KY
Sundays
2pm-4pm
ET
WCAP
980
AM
Lowell
MA
Wednesdays
6pm-7pm
ET
WBCK
95.3
FM
Battle Creek
MI
Saturdays
6pm-8pm
ET
WBRN
1460
AM
Big Rapids
MI
Saturdays
Sundays
7pm-9pm
12pm-2pm
ET
WBRN
107.7
FM
Big Rapids
MI
Saturdays
Sundays
7pm-9pm
12pm-2pm
ET
WDTK
1400
AM
Detroit
MI
Saturdays
11pm-1am
ET
WDTK
101.5
FM
Detroit
MI
Saturdays
11pm-1am
ET
WOOD
1300
AM
Grand Rapids
MI
Sundays
8pm-10pm
ET
WOOD
106.9
FM
Grand Rapids /
Muskegon
MI
Sundays
8pm-10pm
ET
WGRY
101.1
FM
Grayling
MI
Sundays
7am-9am
ET
WKZO
590
AM
Kalamazoo
MI
Sundays
8am-9am
ET
WKZO
106.9
FM
Kalamazoo
MI
Sundays
8am-9am
ET
WILS
1320
AM
Lansing
MI
Sundays
12am-1am
ET
WYPV
94.5
FM
Mackinaw City
MI
Saturdays
8pm-10pm
ET
WJML
1110
AM
Petoskey
MI
Saturdays
8pm-10pm
ET
WHAK
960
AM
Rogers City
MI
Saturdays
8pm-10pm
ET
WIOS
1480
AM
Tawas City
MI
Sundays
4am-6am
ET
WIOS
106.9
FM
Tawas City
MI
Sundays
4am-6am
ET
WWMN
106.3
FM
Thompsonville
MI
Saturdays
8pm-10pm
ET
WJNL
1210
AM
Traverse City
MI
Saturdays
8pm-10pm
ET
WJNL
101.1
FM
Traverse City
MI
Saturdays
8pm-10pm
ET
WPNW
1260
AM
Zeeland
MI
Saturdays
3pm-4pm
ET
WPNW
96.5
FM
Zeeland
MI
Saturdays
3pm-4pm
ET
WPNW
98.9
FM
Zeeland
MI
Saturdays
3pm-4pm
ET
KAUS
1480
AM
Austin
MN
Sundays
4pm-6pm
CT
KBRF
1250
AM
Fergus Falls
MN
Saturdays
Fridays
6pm-8pm
9am-10am
CT
KNSI
1450
AM
Saint Cloud
MN
Saturdays
6pm-8pm
CT
KNSI
99.3
FM
Saint Cloud
MN
Saturdays
6pm-8pm
CT
KWNO
1230
AM
Winona
MN
Saturdays
5am-7am
CT
KWNO
98.7
FM
Winona
MN
Saturdays
5am-7am
CT
WJNT
1180
AM
Jackson
MS
Sundays
5am-7am
CT
WJNT
96.9
FM
Jackson
MS
Sundays
5am-7am
CT
KZIM
960
AM
Cape Girardeau
MO
Saturdays
7pm-9pm
CT
KZYM
1230
AM
Joplin
MO
Saturdays
4pm-6pm
CT
KXFN
1380
AM
St. Louis
MO
Sundays
5am-7am
CT
KXFN
105.3
FM
St. Louis
MO
Sundays
5am-7am
CT
KSIM
1400
AM
Sikeston
MO
Saturdays
7pm-9pm
CT
KSIM
101.7
FM
Sikeston
MO
Saturdays
7pm-9pm
CT
KYYA
730
AM
Billings
MT
Saturdays
6am-8am
MT
KINX
102.7
FM
Great Falls
MT
Sundays
4am-6am
MT
KCAP
950
AM
Helena
MT
Sundays
11am-1pm
MT
KCAP
95.9
FM
Helena
MT
Sundays
11am-1pm
MT
WSMN
1590
AM
Nashua-Manchester
NH
Saturdays
12pm-1pm
ET
KRSY
1230
AM
Alamogordo
NM
Sundays
10pm-11pm
MT
KENN
1390
AM
Farmington
NM
Saturdays
6am-7am
MT
KENN
92.1
FM
Farmington
NM
Saturdays
6am-7am
MT
WENI
1450
AM
Corning
NY
Saturdays
Sundays
8pm-10pm
5am-7am
ET
WENY
1230
AM
Elmira
NY
Saturdays
Sundays
8pm-10pm
5am-7am
ET
WIBX
950
AM
Utica-Rome
NY
Sundays
6am-8am
ET
WLOE
1490
AM
Eden
NC
Saturdays
10am-12pm
ET
WMYN
1420
AM
Mayodan
NC
Saturdays
10am-12pm
ET
WNOS
1450
AM
New Bern
NC
Saturdays
6am-8am
6pm-8pm
ET
WNOS
93.7
FM
New Bern
NC
Saturdays
6am-8am
6pm-8pm
ET
KLXX
1270
AM
Bismark
ND
Saturdays
5am-7am
CT
WZFG
1100
AM
Fargo
ND
Saturdays
9pm-11pm
CT
KTGO
1090
AM
Tioga
ND
Sundays
5am-7am
CT
KWON
1400
AM
Bartlesville
OK
Sundays
6pm-8pm
CT
KWON
93.3
FM
Bartlesville
OK
Sundays
6pm-8pm
CT
KCLI
99.3
FM
Cordell
OK
Sundays
6am-8am
CT
KZLS
1640
AM
Enid
OK
Saturdays
6pm-8pm
CT
KNAH
97.7 HD4
FM
Mustang
OK
Saturdays
6pm-8pm
CT
KOKC
1520
AM
Oklahoma City
OK
Saturdays
Sundays
4pm-5pm
8am-10am
CT
KOKC
95.3
FM
Oklahoma City
OK
Saturdays
Sundays
4pm-5pm
8am-10am
CT
KFIR
720
AM
Eugene / Springfield
OR
Saturdays
Sundays
8pm-10pm
11am-12pm
PT
KFLS
1450
AM
Klamath Falls
OR
Sundays
6pm-8pm
PT
KFLS
102.5
FM
Klamath Falls
OR
Sundays
6pm-8pm
PT
KMED
1440
AM
Medford / Ashland
OR
Sundays
6pm-8pm
PT
KMED
106.7
FM
Medford / Ashland
OR
Sundays
6pm-8pm
PT
KBNP
1410
AM
Portland
OR
Saturdays
11pm-1am
PT
KSLM
1220
AM
Salem
OR
Sundays
9am-11am
PT
KSLM
104.3
FM
Salem
OR
Sundays
9am-11am
PT
WJET
1400
AM
Erie
PA
Saturdays
6am-8am
ET
WJET
96.7
FM
Erie
PA
Sundays
11am-1pm
ET
WEJS
1600
AM
Jersey Shore
PA
Saturdays
10am-11am
ET
WEJS
104.1
FM
Williamsport
PA
Saturdays
10am-11am
ET
WTQS
1490
AM
Cameron
SC
Saturdays
1pm-3pm
ET
WQXL
1470
AM
Columbia
SC
Saturdays
1pm-3pm
ET
WQXL
100.7
FM
Columbia
SC
Saturdays
1pm-3pm
ET
WLFJ
660
AM
Greenville-Spartanburg
SC
Sundays
3pm-4pm
ET
WLFJ
92.9
FM
Greenville-Spartanburg
SC
Sundays
3pm-4pm
ET
WLSC
1240
AM
Loris
SC
Saturdays
Sundsy
5am-6am
5am-6am
ET
WRNN
99.5
FM
Myrtle Beach
SC
Saturdays
5am-6am
ET
WTQS
97.1
FM
Orangeburg
SC
Saturdays
1pm-3pm
ET
KOTA
1380
AM
Rapid City
SD
Saturdays
7am-7:30am
CT
KOTA
100.7
FM
Myrtle Beach
SD
7am-7:30am
5am-6am
CT
WBCR
1470
AM
Alcoa
TN
Sunday
7pm-9pm
CT
WGOW
1150
AM
Chattanooga
TN
Sunday
2pm-4pm
ET
WGOW
102.3
FM
Chattanooga
TN
Saturday
Sunday
2pm-4pm
2pm-4pm
ET
WVWB
1400
AM
Clarksville
TN
Saturday
11am-12pm
CT
WCLE
101.3
FM
Cleveland
TN
Sunday
8pm-9pm
ET
WCLE
1570
AM
Cleveland
TN
Sunday
8pm-9pm
ET
WGRV
1340
AM
Greeneville
TN
Saturdays
10pm-12am
ET
WGRV
95.5
FM
Greeneville
TN
Saturdays
10pm-12am
ET
WGRV
99.5
FM
Greeneville
TN
Saturdays
10pm-12am
ET
WETB
790
AM
Johnson City
TN
Saturdays
8pm-10pm
CT
WETR
760
AM
Knoxville
TN
Monday
3am-5am
ET
WETR
92.3
FM
Knoxville
TN
Monday
3am-5am
ET
KWAM
990
AM
Memphis
TN
Saturdays
1am-3am
CT
KWAM
107.9
FM
Memphis
TN
Saturdays
1am-3am
CT
KACT
1360
AM
Andrews
TX
Sundays
7pm-8pm
CT
KJCE
1370
AM
Austin
TX
Saturdays
9pm-11pm
CT
KBST
1490
AM
Big Spring
TX
Sundays
5pm-7pm
CT
KRNH
102.1
FM
Fredericksburg
TX
Sundays
7pm-9pm
CT
KNTH
1070
AM
Houston
TX
Saturdays
10pm-12am
CT
KNTH
103.3
FM
Houston
TX
Saturdays
10pm-12am
CT
KRNH
92.3 HD2
FM
Kerrville
TX
Sundays
7pm-9pm
CT
KRNH
104.3
FM
Kerrville
TX
Sundays
7pm-9pm
CT
KJJT
98.5
FM
Lamesa
TX
Saturdays
1pm-32pm
CT
KLVT
1230
AM
Levelland
TX
Saturdays
3pm-4pm
CT
KJDL
1420
AM
Lubbock
TX
Saturdays
5am-7am
CT
KJDL
98.7
FM
Lubbock
TX
Saturdays
5am-7am
CT
KURV
710
AM
McAllen
TX
Saturdays
5pm-7pm
CT
WCHV
107.5
FM
Chatlottesville
VA
Saturdays
8pm-10pm
ET
WCHV
1260
AM
Chatlottesville
VA
Saturdays
8pm-10pm
ET
WHEE
1370
AM
Martinsville
VA
Saturdays
4pm-6pm
ET
WMVA
1450
AM
Martinsville
VA
Saturdays
4pm-6pm
ET
WBLB
1340
AM
Pulaski
VA
Saturdays
3pm-4pm
ET
WBLB
107.5
FM
Pulaski
VA
Saturdays
3pm-4pm
ET
WFJX
910
AM
Roanoke
VA
Sundays
6am-7am
ET
WFJX
104.3
FM
Roanoke
VA
Sundays
6am-7am
ET
KXLE
1240
AM
Ellensburg
WA
Saturdays
4pm-6pm
PT
KBDB
96.7 HD3
FM
Forks
WA
Sundays
9am-11am
PT
KFLD
870
AM
Pasco
WA
Sundays
4pm-5pm
PT
KTTH
770
AM
Seattle
WA
Saturdays
Sundays
Sundays
Sundays
Sundays
4pm-5pm
5am-6am
12pm-2pm
4pm-5pm
9pm-11pm
PT
KSBN
1230
AM
Spokane
WA
Sundays
5am-6am
PT
KKWN
106.7
FM
Wenatchee
WA
Saturdays
6pm-8pm
PT
KWNC
1370
AM
Wenatchee
WA
Saturdays
6pm-8pm
PT
WCHS
580
AM
Charleston
WV
Saturdays
Sundays
2am-4am
10pm-12am
ET
WCHS
96.5
FM
Charleston
WV
Saturdays
Sundays
2am-4am
10pm-12am
ET
WOSH
1490
AM
Oshkosh
WI
Sundays
4pm-6pm
CT
KWNO
1230
AM
La Crosse
WI
Saturdays
5am-7am
CT
KVOW
1450
AM
Riverton
WY
Sundays
1pm-3pm
MT
---
Please visit our website athttp://www.frontlinesoffreedom.com

I would like to hear from you about people and stories you would like to have me cover in upcoming e-newsletters, or on the show
It is our mission to get to know the people that are supporting us, so please be sure to add a picture with your message. Please encourage other like-minded folks to do the same–especially those presently serving in our nation's military. If you know someone who would like to start receiving this e-newsletter, they can sign up on the homepage of our website.
Sincerely,
Lt. Col. Denny Gillem (Ret.)
Host, Frontlines of Freedom
denny@frontlinesoffreedom.com
(616) 432-9949